University of Findlay has partnered with International Student Protection to provide a comprehensive accident & sickness insurance program for international students.
Using the links below you can view the plan coverage information, waive coverage, obtain your insurance ID card, find participating providers, manage your claims, and more. OPT participants may enroll into the plan by clicking Online Enrollment (OPT Only) below.
---
All requests to waive out of the University of Findlay insurance plan must be completed within the applicable waiver period for each enrollment period. 2019 semester waiver periods are as follows:
---
Please contact International Student Protection if you have any questions
Phone: 1-877-738-5787 / Email: info@intlstudentprotection.com
International Student Protection plans are short term accident & sickness insurance policies.
Questions? Contact ISP at info@intlstudentprotection.com or 1-877-738-5787
---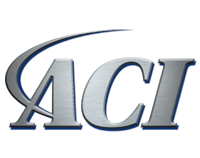 If you are having trouble opening or reading the above forms then you may need to upgrade your Adobe PDF reader. This link will direct you to the download site.

---
---